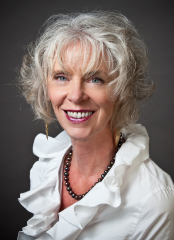 Lilian Jensen is an award-winning designer with over 35 years of experience. Lilian's awards include several Diamonds Today awards, Buyers' Choice and Excellence in Design, as well as being a finalist in the Diamonds International. She has also been a part of prestigious events such as Women Designing for Women and the launch of White Diamond Perfume by Elizabeth Taylor.
Over her career as a designer, Lilian has been fortunate to work with many wonderful people whom she has helped to make their jeweler dreams come true. Watching the joy on people's faces as they try on their new piece and they explode with excitement is what makes her work a great joy.
About The Collection
Since the advent of the family ring, jewellery manufacturers have been embroiled in a "race to the bottom" to achieve the most affordable products. In doing so, they have become thinner, the gemstones are poorer and designs are utterly common.
Lilian Jensen has been helping families celebrate life's milestones with gifts of exquisite hand-crafted jewellery. Over the years she had had occasion to design some pretty amazing one-of-a-kind family rings. Being a Mom who loves jewellery, Lilian believes that a tastefull and well-made family ring can be a valued addition to your jewellery wardrobe; as well as a touching sentiment.
Available in platinum and various colors of gold, the L. Jensen Designer Family Ring Collection features colored diamonds to symbolize each of your loved ones. Because a diamond is forever the gemstones will never dull, they last a lifetime, and unlike softer gemstones one day they could be reset into future heirlooms for the children they represent.
Crafted for you by our team of experienced goldsmiths in Vancouver, Canada, L. Jensen designer family rings are the ultimate expression of appreciation for all she does. Because she gives her best for you!